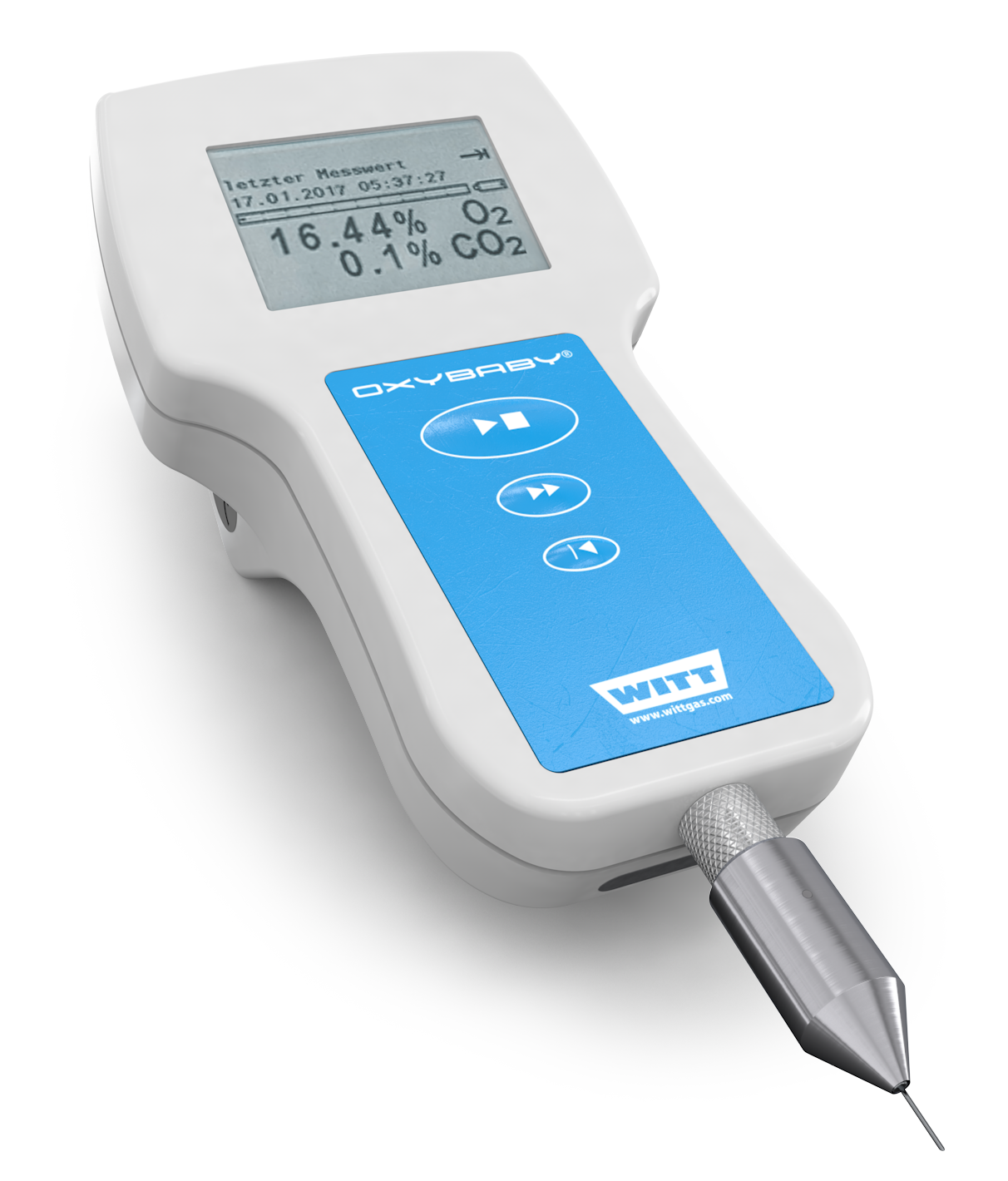 Cordless handheld oxygen or combined oxygen/carbon dioxide analyzer for checking modified atmospheres in food packaging (MAP). The ideal instrument for portable, fast and accurate sample tests at the packaging machine, in stores or in laboratories: 
Ideal for quality control.

Fast and precise sample testing.

Minimum sample gas requirement.

O2 value is displayed in 0,01% steps.
Long lifetime of O2 sensor (approx. 2 years, depending on use).

Portable and rechargeable.
For further information please find here under Oxybaby® M+ data sheet: