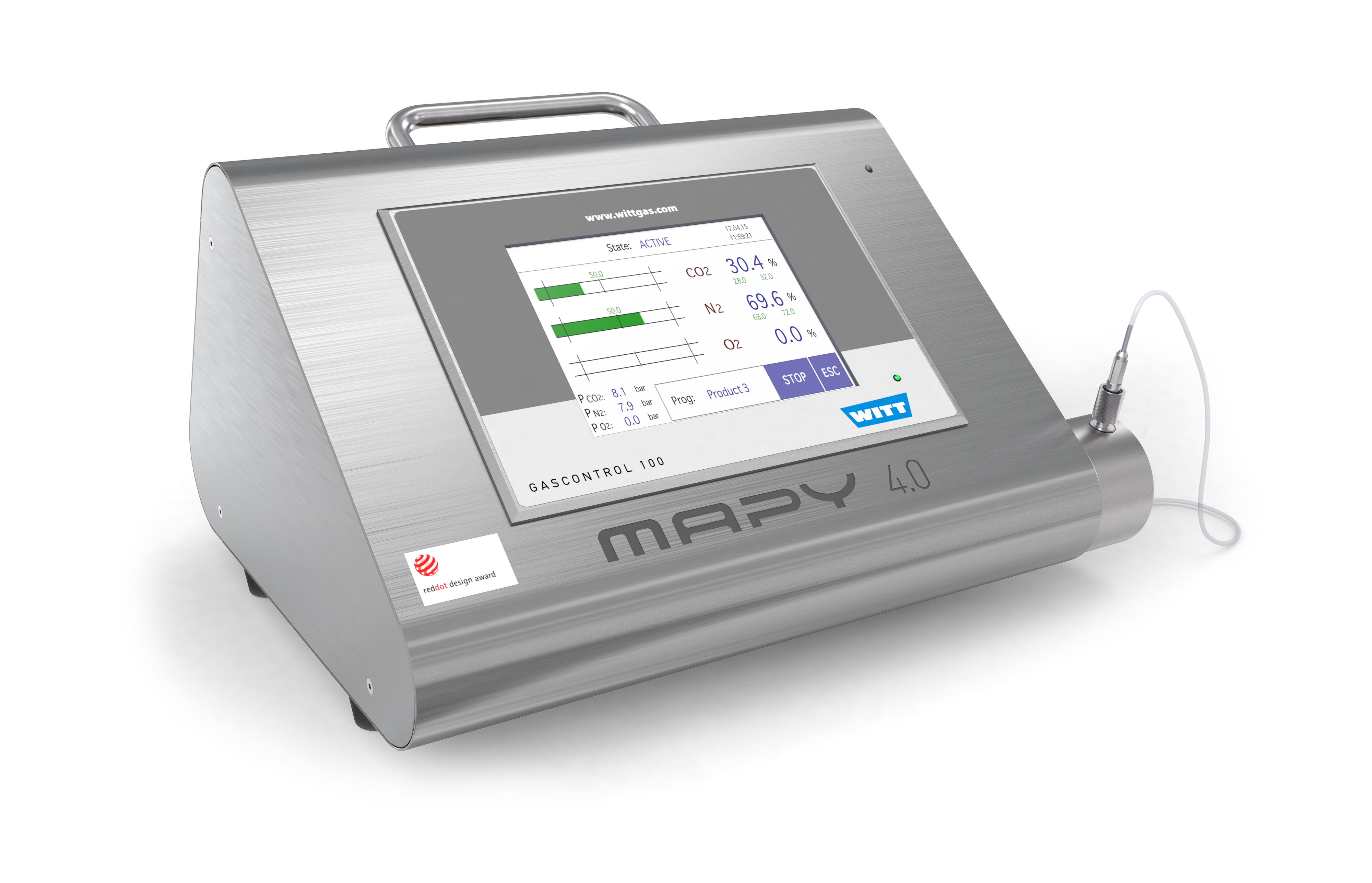 Analyzing System for the monitoring of protective atmospheres in food packaging (MAP). For continuous analysis (inline) and intermittent sampling via a needle e.g. from food packs. A flexible analyzer to guarantee quality and productivity of production processes. Available as a single or double analyzer for carbon dioxide, oxygen and helium.
Sample and inline analysis possible.

Ideal for controlling MAP-packages.

Fast and precise analysis technology.

Alarm signal triggered when tolerance limits exceeded.

Ethernet-interface for integration into company networks.

Easy operation via touchscreen.

Optimal for standardization of the workflow.

Fast measuring results of sampling.

Permanent monitoring of set limit values.

Internal audible alarm.

Measured data storage.
For further information please find here under MAPY 4.0 data sheet: