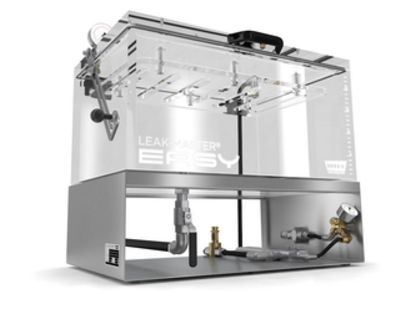 Package Leak Detection system using a water-based bubble test LEAK-MASTER® EASY allows the detection even of the smallest of leaks:
Economical and uncomplicated.

Visual inspection allows localization of the leak.

For all flexible and rigid kind of packaging.

Easy-to-use intuitive system.

Short testing period (< 30 sec.)

Easy-to-use intuitive operation - no special skills required.

Various chamber sizes available.

Easy installation no calibration required and Low maintenance required.

No vacuum pump necessary and No electrical connections needed.
For further information please find here under the Leak Master® Easy data sheet: