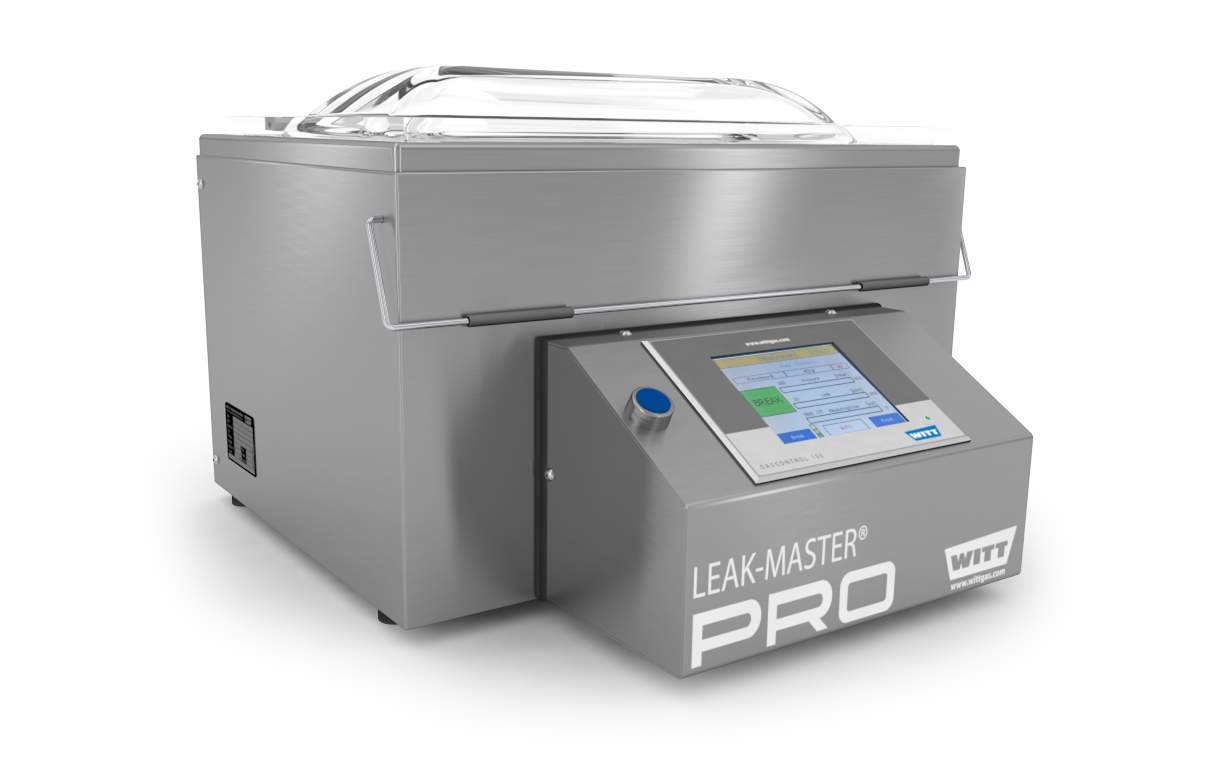 WITT's LEAK-MASTER® PRO series is an effective control instrument for the sample leak tests of modified atmosphere packages (MAP) based on CO2
Non-destructive sample testing.

Detects even the smallest of leaks.

Highly sensitive and ultra-fast CO2 sensor.

Independent of pressure fluctuations.

For single packages, cartons and E2 boxes.

Optional: barcode reader, WIFI.

Easy to use no special skills required.

No calibration required.

Various chamber sizes.

Easy to clean splash-proof stainless steel housing.
For further information please find here under Leak Master® PRO data sheet: